MARK KOSLOW
PAINTINGS AND WRITINGS

3 of my Life Drawings after sculpture of Apollo done in the Cleveland Museum of Art. Fall 2012.

This work is claimed to have been done by Praxiteles who was active about 380/70-330/25 B.C. E.
That attribution is speculative, but it is a marvelous statue and was a joy to draw)



**********************************





Click on links in red below

********

New Feb. 2017



Blog: Painting Thought Nature







*********




NEW Dec.2016
Staying Amazed: Universal Realism and the Science of Seeing


Beyond style: An exhibit of realist art
*********
NEW June 2016-April 2017
Three Books-- 1996-2017

Persistant Fictions
or
Varieties of Religious Delusions and Fictions:

Ruminations on-Mytho-politics, Anti-Science,
Deceptive Ideologies and Totalism
*********

Painting Life, 2011-17
This is a page of some recent plein air and studio paintings about Cuyahoga National Park and our lives as well and a few essays on other artists, self portraits, art history, technical questions, among other matters. It is being reorganized.
************

long poems (2003 to 2013) unfinished

*************
Nature's Rights
a book of paintings and poems about nature and animals (1998 to 2004)
Some Intellectual Struggles


(Stray Writings on Culture, History and Cults -1991 to 2013) ( under re-construction)


**********************
under construction Point Reyes Paintings
(1986 to 1990, 1996 to 1999 )
Under Construction Philosophical Drawings
autobiographical writings and drawings (1978 to 1991)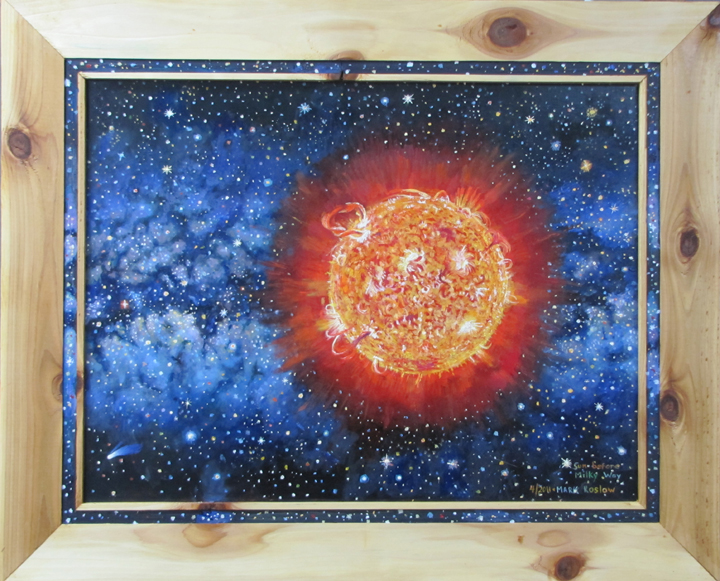 Before the Milky Way, 2011, Oil 18x24"

contact: mark at natures rights dot com (write: at as @ and naturesrights as one word with no apostrophe)
This is Mark Koslow's personal website:,
Copyright © 2002-2016 Mark Koslow. All Rights Reserved.
Except for "fair use", more extensive use of my writings require my peermission, reproduction of images forbidden without written permission from Mark Koslow